King Soopers weekly ad offers Charmin bathroom tissue 6 mega rolls or Bounty paper towels 6 big rolls or Tide laundry detergent 46-50 fl. oz. select varieties. Kroger Cheese 12-16 oz., Doritos or Ruffles 8.5 - 11.25 fl. oz. Wild-Caught Snow crab clusters or colossal EZ Peel Shrimp. raw 13 - 15 ct. Large Hass Avocados, Blackberries 6 oz.
See produce such as Blueberries 6 oz. Red tomatoes on the vine. Wonderful piscatos select varieties 7-8 oz. Red, orange or yellow bell peppers. Russet potatoes 5 lb. bag or yellow Onions 3 lb. bag. Simple truth organic Gala, Fuji or Granny smith apples 2 lb. pouch. Organic Blackberries or Blueberries 6 oz.
King Soopers Weekly Ad 4/11/18 - 4/17/18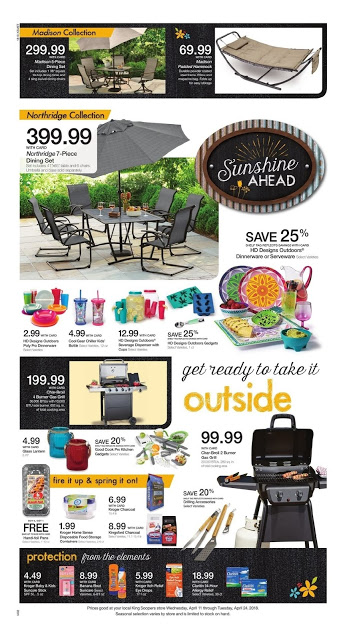 Household Essential products is available at King Soopers including: Tide Pods 15-20 ct or Downy fabric softener 62-77 fl. oz. Glad Trash Bags select varieties 30-45 ct. Kleenex facial tissue select varieties 50-160 ct. GladWare Disposable food storage 2-4 ct.
Also see general grocey for more saving this week:
Philadelphia cream cheese select varieties 8 oz. bar
Kettle brand potato chips 6.5 - 8.5 oz. or v8 red of fusion juice 46 fl. oz. select varieties
King Soopers/city market cage free eggs select varieties grade AA 12 ct.
Reynolds parchment paper 45 sq. ft. or Ziploc freezer storage or slider bags 24-48 ct. select varieties
Folgers coffee select varieties 23-30.5 oz. can.
Arrowhead mountain spring water 24 pack 16.9 fl. oz.
Powerade 6 -pack 20 fl. oz.
Vitaminwater 6 pack 16.9 fl. oz.
Lipton Tea 12 pack 16.9 fl. oz. or Lipton pure leaf tea 6-pack 18.5 fl. oz. select varieties.