CVS Ad offers Angel soft 12 roll, brawny 3-6 roll or quilted northern ultra plush 9 roll. Xtra laundry detergent 51 oz. Colgate max 6 oz. Gatorade 28 oz. Fiji water 700ml. Fructis shampoo or conditioner 12-13 oz. Dawn 8-9 oz. Scott paper towel 12 roll or cottonelle 18 roll. Mighty pacs 22 ct., snuggle 32 oz. or sheets 70-80 ct. Kleenex regular 85 ct. or with lotion 70 ct.
Allergies? Relief starts here. Get Flonase sensimist 120 sprays, claritin 45 ct. or children's claritin chewables 30 ct. Cetirizine 25-40 ct., loratadine, fexofenadine 30 ct. or fluticasone 120 sprays. Advil tablets 200 ct., liqui-gels 160 ct. or PM caplets 120 ct. Nasacort allergy multi-pack 2x120 sprays or Allegra 24 HR 60-70 ct. Here are CVS Ad this week!
CVS Weekly Ad
May 6 - 12, 2018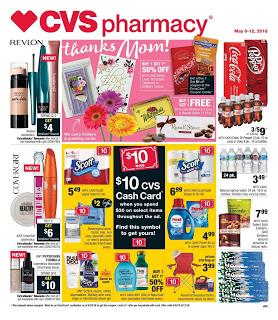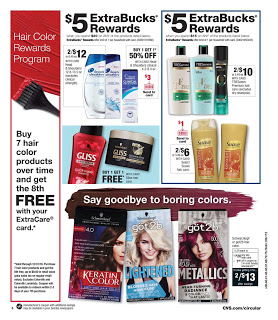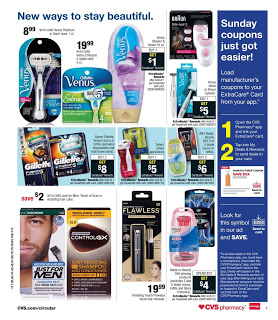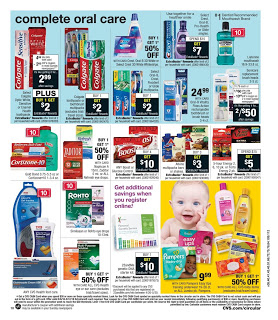 You must see new deals of CVS if you are into
saving more this week
. See household essentials products including Total home laundry care, finish all air wick or glade. Tide pods or gain flings 12-16 ct. Ajax liquid 28 oz. Bounty 6 roll, charmin 12 roll or 9 roll. Renuzit gel air freshener 7 oz. Tide or Gain 92-100 oz. Bounce or Downy sheets 70-80 ct. Lysol 22-32 oz., or Wipes 35 ct.
General grocery is available at CVS listed here:
Oreo 10.1-15.35 oz.
Pringles 5.1-5.96 oz.
Lay's chips 9.5-10.5 oz. or Doritos 10-11.5 oz.
Welch's, Dole, Apple & Eve, Ocean spray juice 46-64 oz or arizona 1 gallon
Wonderful pistachios 8 oz.
Starbucks coffee K-Cups 10 ct. or taster's choice instant coffee 7 oz.
Skippy peanut butter 15-16.3 oz. or Welch's grape jelly 20-13 oz.
Also see health and beauty products like Herbal essences bio head & shoulders hair care 6.49 ea. Men's, women's rogaine 2-3 ct. John frieda shampoo, conditioner 8.45-10 oz. Garnier whole blends shampoo or conditioner 12.5 oz. Dove body wash 13.5-22 oz. cream oil lotion 13.5 oz or bag soap 6 pk. Crest rinse 8.4-33.8 oz. or scoope 16.9 oz-1 liter. Coltage total rinse 1 liter or optic white rinse 32 oz. Mentadent 10.5 oz or orajel toddlet toothpaste 1.5 oz. Sensodyne, pronamel toothpaste 3-4 oz.